During this time I wanted to reflect on the events happening all around the world. I cannot just stay there and watch motionless, so I would like to dedicate this post to support black-owned brands, and hopefully show you something you may enjoy while supporting black entrepreneurs. These here are a few that I like not only limited to skincare, I included also hair and makeup.
A little bit for everyone!
Haircare
Afrocenchix
Afrocenchix is a hair company founded by two friends who met at University, Rachael and Joycelyn. I like their care for the environment, they use 100% recyclable packaging and use organic products whenever possible. They are also vegan and support Fairtrade. Plus, best of all, they don't use fragrances or perfumes in their product, perfect even for those who have sensitive skin. What's not to love?

https://afrocenchix.com/
Dizziak
Doesn't use sulphate, silicons, parabens or mineral oil. It's vegan and cruelty-free. Suitable for all hair textures. They have ultra-moisturising haircare range for every hair type. "A multiculturally-minded haircare brand for the 21st century, instinctively influenced by fashion, beauty, art, music and current culture. What happens when you just can't find a staple brand that's healthy, good looking & deliciously fragranced? You create it yourself. A change had to come. Created by Loretta De Feo – a Londoner with massive hair & a deep-rooted understanding." I absolutely adore their energy. Just shop it!
https://dizziak.com/
Vernon Francois
Vernon Francois is an acclaimed celebrity hairstylist and "his mission is to connect with all generations showing them the strength and versatility of their hair's true texture". On the website, the Brand promise says "All products in the VERNON FRANCOIS collection are cruelty-free, paraben and sulfate-free; and any alcohol content is completely natural, derived from plant-based sources. The natural active ingredients are premium quality, fair trade, sustainably harvested and organic; blended together in bespoke combinations for exceptional results." Take a look!
https://www.vernonfrancois.com/
Sunu Kër
Sunu Kër is not limited to hair but does also have a lovely range of skin butter and lip balms. "All of our products are homemade, hand-blended, and inspired by the natural beauty practices and raw ingredients of Africa; the earliest home to all of us." And "all of our products are handmade in small batches using only natural, organic ingredients."
http://www.sunuker.co.uk/
Makeup
Jordana Ticia
Jordana Ticia is a small makeup brand but with some superstars among their products! Highly recommended and almost always out of stock are their blush in "Fruit Punch" (I still haven't got a chance to try it, sigh!) and their Base & Sparkle. It's a duo of metallic cream eyeshadow bases and loose sparkling eyeshadow pigments, they are supposed to work together and the packaging it's just too cute. Bonus if you check out the liquid lipsticks, many people swear by the quality and how affordable they are (suggested: a beautiful red "Paint the Town Red")
https://jordanaticia.co.uk/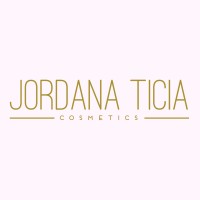 OPV Beauty
OPV Beauty it's 100% cruelty-free and 100% inclusive. It sells a bit of everything makeup-related plus hair extensions, wig and hair products. Their eyeshadow palette "Tropical Dream Palette" has super beautiful pigments, but their best seller is the loose pigments.
https://www.opvbeauty.com/
Makeup Addiction Cosmetics
They are cruelty-free and vegan and they don't use talc and parabens in most of their products, their bestseller is a super flashy glitter gold pigment and very affordable. They offer a bundle of their favourite thing which if you have some money to splurge into I would recommend taking a look.
https://www.makeupaddictioncosmetics.com/
September Rose Cosmetics
All of their products are cruelty-free and vegan, they're quite new as a brand but they already established themselves with the Slush eyeshadow palette full of vibrant colours.
https://www.shopseptemberrose.com/
MDMflow
MDMflow was founded by Florence who studied Pharmacy and Makeup science, so you know formulation must be out of this world. Their most critically acclaimed items are the lipsticks and lipgloss, with a truly amazing packaging inspired by the 90s.
https://mdmflow.com/
Skincare
Liha Beauty
"LIHA is a mixture of natural African roots and a quintessentially British attitude" and "was born from the desire to create an innovative, luxe natural, organic and vegan skincare brand that blends the rich botanical life of West Africa with traditional English aromatherapy and folk remedies. " All their packaging and materials are made, designed and produced in the UK by other family-run businesses, and is recyclable and reusable.
https://lihabeauty.com/
Apothaka Skincare
Absolutely love this one! Their formulation of the products are cleverly designed to be lightweight and only with ingredients that provide a clear benefit. Vegan friendly and cruelty-free. And if this wasn't enough all the products are carefully packaged in UV filtered amber glass aromatherapy bottles to preserve the freshness of the ingredients and minimise oxidation of the oils and handmade in micro-batches with care in the UK.
https://www.apothaka.com/
Epara Skincare
If you want to pamper yourself with something super special check them out, their luxury skincare is a collection of handcrafted skincare products tailored to the underserved needs of women of colour. "Epara is a line of high quality, scientifically-proven products derived from the rich soils of Africa that will wrap you in an all-natural luxury."
https://www.eparaskincare.com/
Marketplace
Antidote Street
It's an excellent online marketplace for hair products, you can find also Dizziak, Boucleme, and many more.
https://antidotestreet.com/
Jamii
Jamii has a wide range of products, from art and clothing to beauty and homeware, it had lots of discounts and even offers a membership discount card, which gives you 40% on every order. Go check it out
https://lovejamii.com/shop/order-direct/
Pin this article to spread the love!