Summer it's almost here! I made a bit of research on this and I found some of the most recommended sunscreen to find in the UK. I will list the pros and cons that people found about the products so you will have a more complete image of what to expect, especially when some of them are expensive. A thing also worth noting is the about the difference between mineral and physical sunscreen. Mineral sunscreen can last longer because the don't degrade as easily under the sun, but they tend to leave a white cast because of the zinc (mineral), this can be easily solved with a tinted sunscreen. Mineral are also perfect for people with oily skin, as they tend to dry out more than physical. If you have a dry skin type but still prefer the mineral sunscreen I would recommend using a rich moisturizer underneath with ceramides and lipids (I would recommend Cerave in this case).
---
La Roche Posay Anthelios Shaka Fluid SPF50
The most loved one is definetely the one from La Roche Posay Anthelios Shaka Fluid, gives the perfect amount of protection under the sun and doesn't require you to top it up too frequently.
Pros
High Protection UVA and UVB
No white cast
Suitable for all skin types
Water and Sweat Resistant
Cons
High Concentration of Alcohol (may sting around eyes)
Some people find it a bit sticky
On the expensive side
---
Garnier Ambre Solair Ultra-Light Sensitive Face Fluid
If the Anthelios isn't on your budget but still intrigued by it, I find what is supposed to be a dupe for it: the new Ambre Solair Ultra-Light Sensitive Face fluid from Garnier, it basically has the same ingredients and it's more affordable, only £7!
---
Nivea Sensitive Immediate Protect Sun Lotion SPF 30
Nivea Sun lotion is one of the most affordable on the list, the trusty brand is a favourite for a lot of people and some compare it to the korean sunscreens.
Pros
Fragrance-free
Water resitant
Soothing Effect with Aloe Vera and Jojoba Oil
For sensitive skin
No white cast
Price
Cons
Needs constant re-applying
Comedogenic (clog pores)
May break you out if acne-prone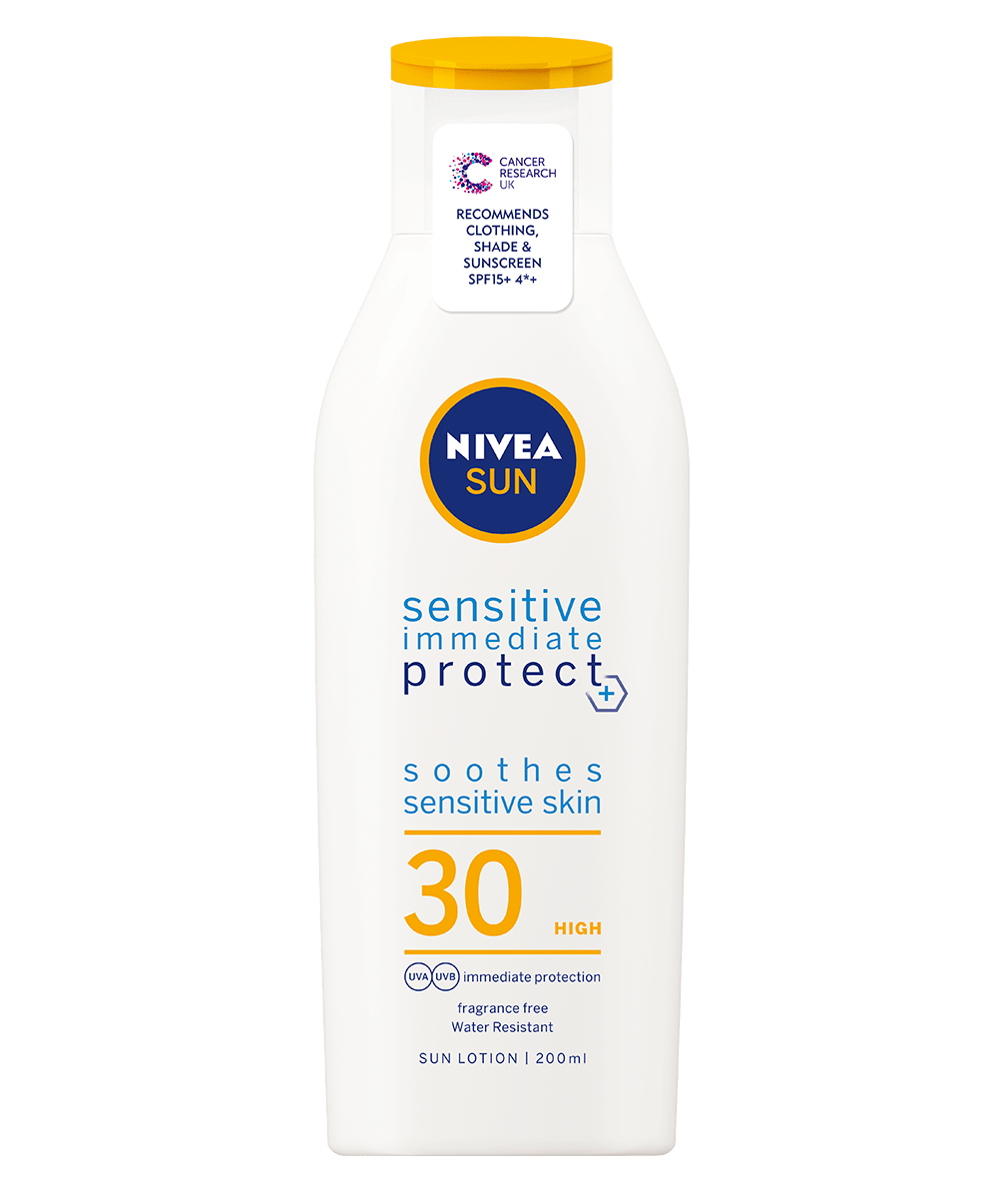 ---
Altruist Sunscreen SPF30
This sunscreen is on the bestsellers from Amazon, created by a dermatologist with a quite astounding price point. Some people compare it with Bioré Watery Essence. If you get it from Amazon you can get 2 tubes of 200 ml each for £8. Plus, from every product sold they donate 10p to charities supporting people with Albinism in Africa. We all love a good deal!
Pros
Protection from UVA and UVB
Very low price
Fragrance Free
For Sentitive Skin
Water Resistant
No White Cast
Cons
Leaves a greasy finish
Pills if not applied correctly
---
Australian Gold Botanical SPF 50 Tinted Face Lotion
Australian Gold has a wide range of sun cream products, I just discovered it and I find it quite interesting. Reading upon the ingredient list it feels quite a good sunscreen with a bit tint in it.
Pros
Tinted (=no white cast!) and can be used as a primer
Mineral (this means that it's not greasy)
Oil free
Doesn't Clog pores
Hypoallergenic
Paraben-Free
Water resistant
Cons
---
Purito Centella Green Level Safe Sun SPF50
Asian skincare are absolute leaders for everything regarding skincare from toners to essences, sunscreen is not less. Purito is one of my favourite with a SPF of 50. Completely blocking UVA and UVB, when you are wearing this is almost like a shield.
Pros
Non sticky
No white cast
Vegan
Cons
Not Water Resistant
Must be applied often
Low UVA protection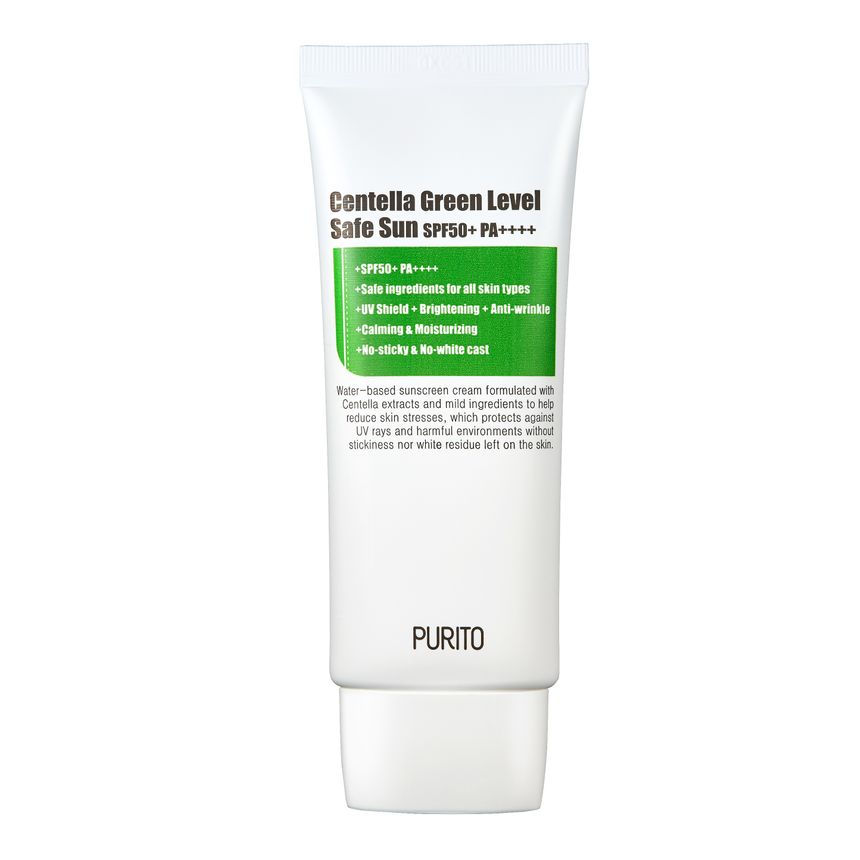 ---
COSRX Aloe Soothing SPF50
Continuing with the Korean brands the Cosrx is definetly one of the top rated.
Pros
Doesn't break out
good for dry skin
Long Lasting
Cons
Tends to pill
quite heavy and balmy texture (not for oily skin)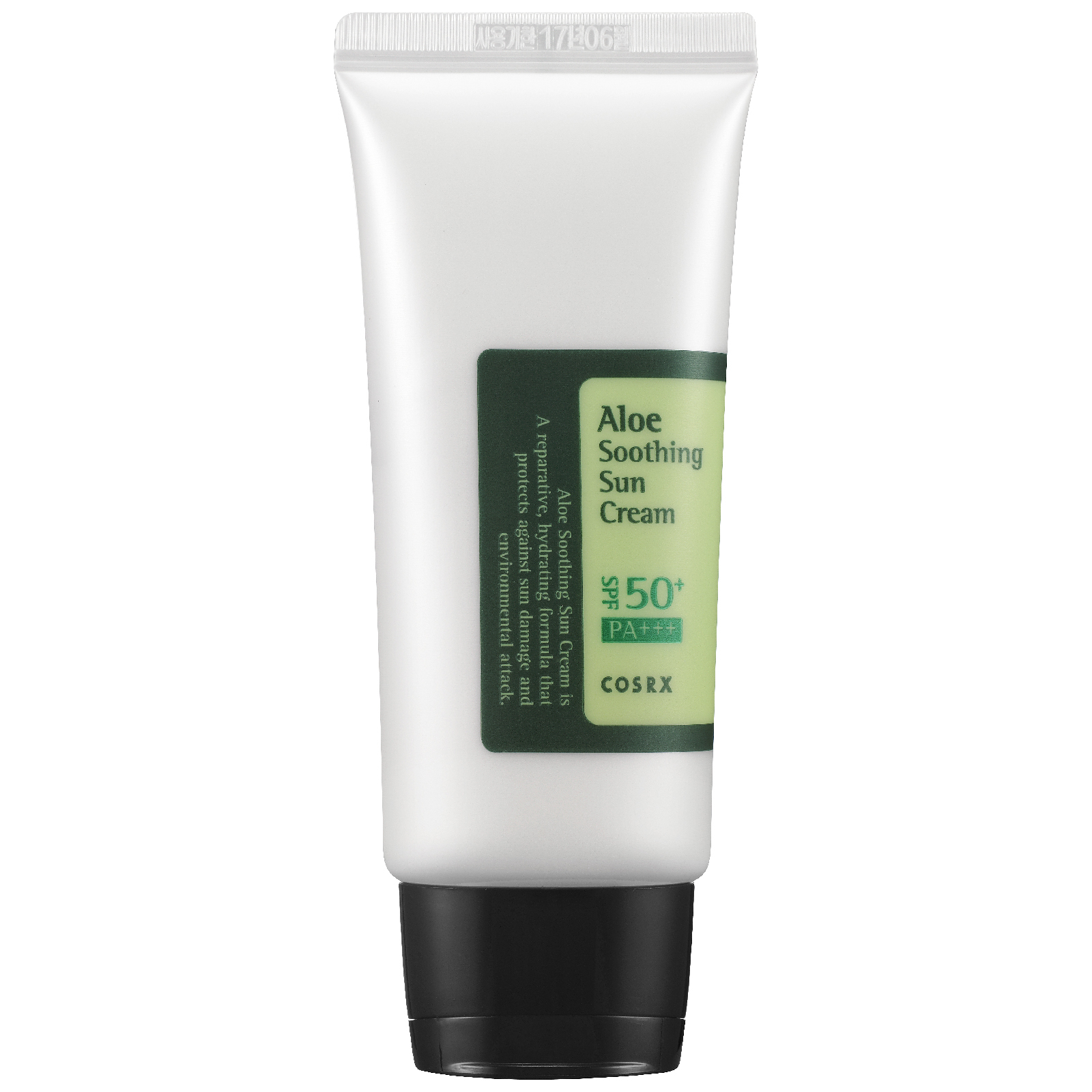 Hope this list has helped you choosing the best sunscreen for this summer, pin this image to share it with you friends!